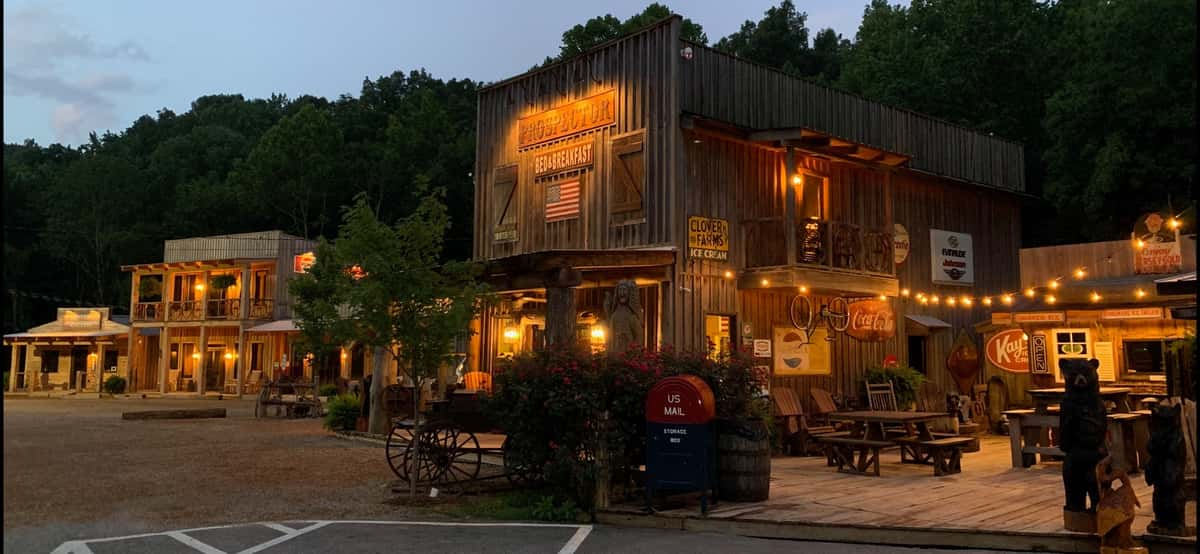 The Prospector
About The Prospector
The Prospector is named after the Prospector lodge in Aspen Colorado where Jay & Cher spent their honeymoon in 2000. Not only was it named this to recall a fond memory but for its actual definition of its name. A prospector is one who is searching for treasure and often learns the art of sacrifice in this journey. This is exactly how the Outpost & the Prospector began but in a spiritual journey of faith.
When we began the Prospector, we only had enough funds to construct the exterior of the building. It was our objective to get this done and to then stop the construction until we could raise further funds through the Outpost to carry it forward to completion. Just when it was it was time to stop the work due to the lack of funding at that time, we received a gift from a stranger in the amount of $10,000 instructing us to continue our work. This check allowed us to continue the progress and upon finishing the interior is when the Lord sent another Angel by that helped us stay focused on our mission and to assist us with other items in need. This Angel only had one request, and that was to name the room with the best view The Admiral and to put the General up front due to the Navy always had better views. There are many other stories/testimonies besides this but in this journey of faith the Lord began to teach me how to trust and how to take larger steps of faith than before.
Like a prospector, I knew that we were on to something from the beginning. I truly believed in it for multiple reasons and the Lord continued to confirm our steps as we moved forward.
The Prospector Bed & Breakfast is a special place nestled just below the Pickwick Lake & Dam that offers the comforts of home and a place to be spiritually refreshed.
Jeremiah 29:13 "And you will seek Me and find Me, when you search for Me with all your heart."
Proverbs 3:13-15
How blessed is the man who finds wisdom
And the man who gains understanding.
For her profit is better than the profit of silver
And her gain better than fine gold.
She is more precious than jewels;
And nothing you desire compares with her.